SPECIAL PRICING ON VICTORY MODELS KITS!
From now through June 1st, 2017, we're offering special pricing on wooden ship model kits from Amati's Victory Models line. These are some of the finest, most accurately reproduced ship model kits available, and now is your chance to get one at special pricing.
All kits features large, clearly detailed plans, with detailed instructions in both English and Italian. Kits features laser-cut structural parts, wood and metal fittings, photo etched brass parts, high quality wood for planking, cast metal figureheads, and more.
Whether your looking for a small, but beautiful model, like the English cutter Lady Nelson, or a big, serious project, like the 74-gun ship HMS Vanguard, there's something for you here.
This is a limited time offer, so act quickly!
SHIPYARD SAIL AND MAST ACCESSORY SETS
Paper modelers rejoice!
Ages of Sail now carries all the sail sets and the masting accessory sets for the Shipyard line of Paper Model kits. The sail sets include laser-cut and laser engraved sails and material for bolt ropes. The masting accessory sets include all dowels necessary for the model, plus laser-cut card stock for the crosstrees, mast tops, and yard arm detail.
NEW WINDJAMMER KITS EXCLUSIVE
Ages of Sail has received a shipment of three remaining Windjammer kits that were originally produced in 2009-2011 as combined venture between Billing Boats USA and Billing Boats Denmark. The kits include: The Harbor Tug Hoga, the Monterey Fishing Boat, and the Vikingship Nordlandsbåden. The Hoga and the Monterey are designed for RC operation, but make great display models along with the Nordlandsbåden, a beautiful model of a modern Vikinghip.
JUST ADDED - MORE KITS FROM DEANS MARINE
Ages of Sail has been carrying kits from this UK Manufacturer of RC kits for quite some time. This week, we've just added several of their products to our lineup. All can be built as RC or static models, but they are RC ready, just in time for you to build for Summer operation!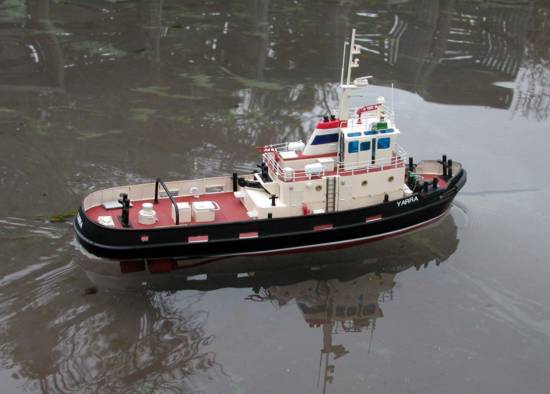 FREE AMATI PARTS REPLACEMENT
As the North American distributor for Amati Model, we are able to provide our customers with replacement parts should you break or lose a part from your Amati model kit, including their line of Victory Model kits. This applies to any Amati model kit you purchased from us or one of the retailers we supply. When you contact us, be sure to indicate the specific model kit, a description of the missing or broken part (a photo or scan from the plans or instructions is helpful), and the purchase date and retailer name.

NEW PRODUCT! - SWORDS FROM MARTO of TOLEDO, SPAIN
We saw an opportunity to carry this wonderful line of replica swords from the world renowned manufacturer, Marto. They're not ships, but they're so nice that we couldn't help ourselves!
NEW LINE OF KITS FROM DISAR MODEL
Ages of Sail is proud to introduce a new line of wooden ship model kits from Disar Model of Spain. This company brings us some very nice smaller subjects in large scale, as well as another combat station kit and more – Even a 1/35-scale twin 20mm Oerlikon cannon and gunner figure.